By Charlie Grymes, Active Prince William Board Member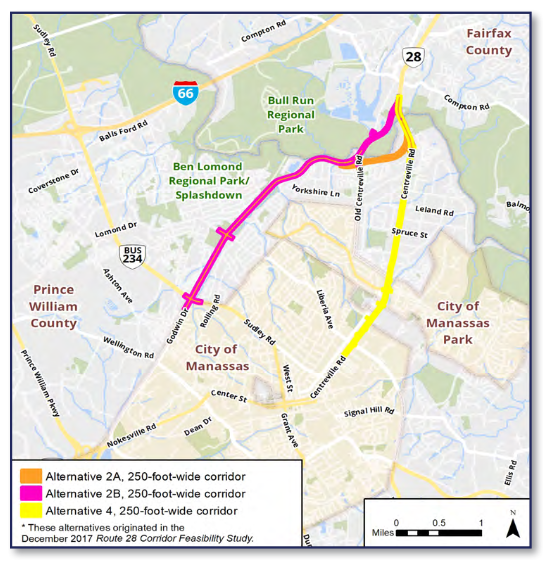 On September 8, the Prince William Board of County Supervisors (BOCS) reversed an 8-0 decision made just a month earlier and reinstated the Route 28 Bypass (Alignment 2B) in a 5-3 vote. 
The BOCS voted before listening to any of the citizens who were waiting to address the Board during the scheduled 2:00 pm Public Comment Time, which was delayed for more than three hours, and they declined an opportunity to wait until the next Board meeting before finalizing their decision.
The decision split along partisan lines; all five Democrats switched.
One quote from the discussion is relevant – "we have not made a decision on construction."  A new road up Flat Branch is not yet guaranteed, though it came a lot closer to reality on September 8.
Over 50 homeowners are now at risk of having their homes "taken" for a commuter road.  The equity lens associated with this issue bent under pressure and developed a cataract over the last 34 days.
$89 million was previously set aside by the Northern Virginia Transportation Authority (NVTA) for construction of Route 28 improvements, but the Board will need to sell $200 million in County bonds to fund Alignment 2B.  
The County's finance staff made clear in early 2019 that selling the $200 million in bonds will require raising local taxes.  The issue remains alive… 
###