Active Prince William emailed the following questionnaire to all 2023 nominees for Prince William Board of County Supervisors seats on September 25, 2023.  We will post each candidate's responses below each question once we receive them. After October 6, we will also identify those candidates who have declined to respond to this questionnaire.
Please note:  As a non-partisan advocacy organization, Active Prince William will NEVER endorse or oppose any candidate for elected office.  The candidates' responses (and non-responses) are recorded below simply to educate the voting public.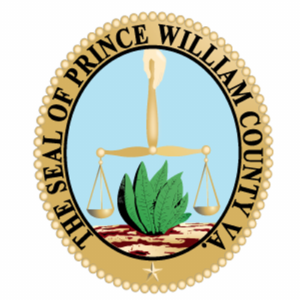 Active Prince William's Questionnaire for All 2023 Candidates for the Prince William Board of County Supervisors (BOCS)
Active Prince William is an all-volunteer education and advocacy organization that seeks better walking, bicycling, and public transportation options in greater Prince William, Virginia, to create more livable, equitable, and sustainable communities.

This survey, intended for all nominated 2023 BOCS candidates, asks several multiple-choice questions concerning our organization's current issue priorities. Each question, highlighted in bold, is preceded or followed with brief background information. Candidates are invited to elaborate on their answers in the final question.

Candidate responses will be posted verbatim on Active Prince William's website, to inform voters about your positions regarding these issues. Thank you in advance for completing our questionnaire!

Please feel free to email us at [email protected] if you need more information or clarification regarding any of these questions.

Responding Candidates' Names & Magisterial Districts*
Early and proactive community involvement in the development of significant transportation improvement projects ensures that the community's needs and preferences are well integrated into the selection and scope of those projects.  Currently, however, the Board of County Supervisors routinely endorses staff recommendations for non-local transportation funding requests with minimal public notice or opportunities for citizen comment.
Question 1:  Do you support requiring the PWC Department of Transportation to hold advertised public hearings before the Board of County Supervisors is scheduled to endorse any future applications for regional (e.g., NVTA, NVTC Commuter Choice), state, or federal transportation improvement funds? *
Except for Prince William County, virtually every local governing body in our region has an adopted master plan for active mobility (walking, rolling, and bicycling) that articulates policies, programs, and strategic actions to effectively and expeditiously develop well-connected pedestrian, bikeway, and trail networks; provide equitable non-motorized access and mobility for the entire community; and ensure the safety of vulnerable road users. 
Question 2:  Do you support directing the County's Planning Office, Department of Transportation, and Department of Parks & Recreation to jointly develop a robust countywide plan for expanding active mobility (pedestrian, bikeway, and trails) infrastructure and programs, ideally using an extensive community engagement process and hiring an experienced outside consultant team, well versed in suburban active mobility planning, to organize and coordinate this vital community planning initiative?*
Prince William County is fortuitously situated along four designated long-distance non-motorized or multi-modal travel routes; namely, the Potomac Heritage National Scenic Trail, the East Coast Greenway, the Washington-Rochambeau Revolutionary Route, and U.S. Bicycle Route 1.   (The first three routes listed above would meander along the Route 1/I-95 corridor between the Town of Occoquan and Triangle, whereas US Bicycle Route 1 runs generally southwest from the Town of Occoquan to Independent Hill and Aden, exiting the County on Fleetwood Drive).  In addition, both the National Capital Region Transportation Planning Board (TPB) and the MWCOG Board of Directors endorsed a 1,400-mile National Capital Trail Network in the summer of 2020, and, in June 2022, the TPB adopted a transportation-sector climate strategy to complete all currently planned segments of the National Capital Trail Network by 2030.
Question 3:  Do you support a formal commitment by the Board of County Supervisors to complete all planned Prince William County segments of the National Capital Trail Network, the Potomac Heritage National Scenic Trail, and the East Coast Greenway by the year 2030? *
Most large NoVA localities, including Fairfax County, Arlington, and Alexandria, have citizen transportation advisory commissions—appointed by and reporting to the governing body–to act as community advocates, assist with public outreach, and give timely advice to the governing body on diverse transportation issues, policies, planning, programming, and project designs and features.   (Loudoun County still only has a Transit Advisory Board that is focused on public transportation).
Question 4:  Do you support having the Board of County Supervisors establish a citizen Transportation Advisory Commission that is separate from the Planning Commission?*
Over the past decade, Fairfax County and other Virginia localities have actively used VDOT's scheduled roadway resurfacing program to cost-effectively reconfigure scores of roadways to improve safe access for people walking and bicycling.
Question 5:  Do you support directing the PWC Department of Transportation to actively engage with VDOT's annual roadway repaving program to cost-effectively reallocate existing roadway space to better serve pedestrians, bicyclists, transit riders, and motorists?*
The proposed Route 28 Bypass (Godwin Drive Extension) along the Flat Branch and Bull Run floodplains would remove more than 50 affordable housing units in a designated Equity Emphasis Area, establish a permanent freeway barrier between the West Gate/Sudley and Loch Lomond communities, foster more exurban sprawl and long-distance drive-alone commuting from west and south of Prince William County, and increase traffic congestion and delays along Centreville Road in Fairfax County.  Moreover, due to inflation since 2019, the roughly $300 million already earmarked for this project (including $200 million from the County's 2019 transportation bond referendum that PWC taxpayers would then repay over perhaps two decades) may not cover all construction costs. 
Meanwhile, both our organization and the Prince William County Trails and Blueways Council have formally commented that the recently proposed shared-use path component of this highway project is substantially inadequate.
Question 6a:  Do you agree than any Route 28 Bypass should include a robust shared-use path component–both along and across the Flat Branch stream valley and with multiple connections to the adjacent neighborhoods—as recommended by both the Trails and Blueways Council and Active Prince William?*
Question 6b, also related to the proposed Route 28 Bypass:  Would you support asking the Upper Occoquan Service Authority (UOSA) to grant immediate public access to UOSA's existing service road along this corridor as a key component of a shared-path network along and across the Flat Branch stream valley?*
Question 6c, also related to the proposed Route 28 Bypass:   When this highway project's design, costs, and myriad impacts are more fully known in spring 2024, would you support the Board of County Supervisors objectively reevaluating the pros and cons of this controversial project and considering significant modifications or even a partial or full cancellation?*

[As examples, substantial project changes might include 1) use automated tolling to both finance construction (in lieu of County bonds) and manage transportation demand and/or 2) construct the project segment across and north of Bull Run with the existing NVTA funds and separately expand Old Centreville Rd (possibly as part of an extended multi-locality, multi-modal transit-oriented-development corridor)–in lieu of extending Godwin Dr–to reduce net residential displacements and preserve the Flat Branch stream valley as valuable and much-needed regional parkland.]
Question 7 (Optional): What else would you like to share about your responses above and/or your views of active mobility and/or public transportation in Prince William County? You are welcome to elaborate here on any or all of your responses above and to provide any additional information that you wish to share with Prince William County voters.
All responses received: