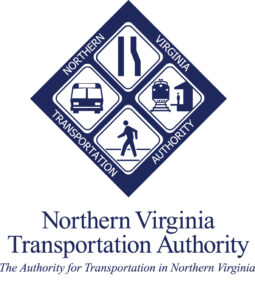 The Northern Virginia Transportation Authority held an public annual hearing on January 12, 2023.  Active Prince William's co-chairs delivered the statements reproduced below.
---
Statement by Allen Muchnick, City of Manassas Resident
2022 was a busy year for the Authority.  While the processes for updating TransAction and the Six-Year Program were badly flawed, I appreciate that the outcomes were better than many had feared.
I urge the Authority to devote 2023 to reevaluate its approach to transportation project development in our region, to better align its processes and outcomes with its Core Values of Equity, Sustainability, and Safety and its goal of developing "an integrated multimodal transportation system that enhances quality of life, strengthens the economy, and builds resilience."
A transportation program that—in our outer suburbs–is heavily focused on expanding fast, multilane arterials is neither equitable nor sustainable and only worsens safety and access for vulnerable road users and non-motorists.  NVTA funding—which is devoid of any motor vehicle user fees—has not effectively addressed our region's growing traffic violence problem.
The Authority should establish a task force this year to reevaluate its fundamental policies and procedures, starting with its statutory emphasis on reducing traffic congestion.  The recent TransAction planning process found that–even if our region could obtain $75 billion to complete every listed project over the next 23 years—traffic congestion overall would be essentially unchanged.  The Authority should evaluate more cost-effective, equitable, sustainable, and safer approaches to regional transportation planning and investment and then recommend changes to its current statutory mandate to the Virginia General Assembly.
A simpler, yet much-needed, NVTA reform would require advertised public hearings before a relevant governing body endorses any project for NVTA-related funding, including from the CMAQ and RSTP programs.  Currently, such funding requests are often developed behind closed doors and simply placed on the governing body's consent agenda.  Requiring advertised public hearings before governing body endorsement could alter the mix of the submitted projects and/or expand or modify their scope in light of the early public input.
The Authority also needs to develop and adopt a robust Complete Streets policy, to ensure that all NVTA-funded projects adequately meet the access and safety needs of vulnerable road users.  Early public involvement before projects are submitted for funding is related to this need, to ensure that project scopes and funding allocations will properly accommodate vulnerable road users.
Thank you for this public comment opportunity and for considering my recommendations.
---
Statement by Mark Scheufler, Prince William County Resident
Good Evening. Mark Scheufler. Prince William County.  Thank you for the opportunity to address you tonight.
To meet the regional, state, and federal greenhouse gas emission objectives and goals, a structural change in the transportation planning and investment needs to occur.  In addition to improved vehicle emission standards and investing in electric vehicles and infrastructure, vehicle miles traveled (or VMT) for Single Occupancy Vehicles as a whole needs to decrease, even as the Northern Virginia population grows.  At a basic level, this means that we need to stop expanding unmanaged roadway lane miles.
This means the recently adopted TransAction plan would need a major modification.  Any government funding for highway expansion is one less $ going to meeting these urgent climate goals in the transportation sector.  We need to change the paradigm that Congestion is reduced–not by adding unmanaged roadway supply to the system–but by reduced Single Occupancy Vehicle travel demand.  This will require reducing car dependency by developing near high-capacity transit, repurposing roadway space for transit and non-motorized users, and reforming parking requirements and level of service standards, especially in outer jurisdictions.
The one roadway widening project that I do support, that is currently being studied, is modifying the I-95 express lanes to a bi-directional configuration.  Somehow this is not included in the $74B TransAction list.  According to the TransAction documents, NVTA supports more general-purpose widening of the existing I-95 roadway that VDOT indicated would be a very poor investment.
But this only makes sense if jurisdictions simultaneously take advantage of the opportunity to transform the currently adjacent high-speed deadly Route 1 arterial  corridor in Fairfax and Prince William.
I applaud Arlington County staff for recommending a 25 mph design speed for their section of Route 1 through the National Landing area.  I would hope it can be a model, along with dedicated transit lanes in the Route 1 corridor, for all the other jurisdictions from Pentagon City to Dumfries.  These types of regional initiatives should be the focus for the NVTA this coming year.
###