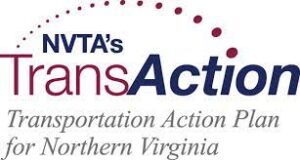 On September 8, 2022, the Northern Virginia Transportation Authority held a public hearing on its draft five-year update to TransAction, the regional authority's long-range transportation plan for Northern Virginia.   Active Prince William's co-chairs, Mark Scheufler and Allen Muchnick, delivered separate oral statements at this hearing, and both statements are posted below.  
A recording of the public hearing, which featured 21 citizen comments, is here.  Mark's statement begins at 1:10:50 in this recording, while Allen's statement follows immediately at 1:13:40 .
Additional written statements submitted on September 18, 2022:
---
Good Evening.  Mark Scheufler, Prince William County.  Thank you for the opportunity to address you tonight.
I am a member of Active Prince William, which is a volunteer group of concerned citizens who advocate for better opportunities, support, and infrastructure for active transportation and healthy lifestyles within Prince William County, Manassas, and Manassas Park.
I have reviewed the list of projects and associated documentation in the TransAction package and continue to be disappointed in the goals and outcomes of this process.
I do not believe a directionless, hodgepodge, all-the-above-list-of-projects approach of expanding capacity to reduce roadway congestion is the best path for the region.  Reform to the NVTA statute is needed.
I compare the Northern Virginia transportation situation as it relates to congestion to be comparable to obesity.  The solution for obesity should not be to loosen the belt for extra capacity which is similar to the 20th century concept that unmanaged road widening is a solution to congestion in urban areas such as Northern Virginia.
Unfortunately the Transaction list includes 117 projects with the word "Widen" in it.
This update to the TransAction along with the NVTA statute will continue to point outer jurisdictions of Fairfax, Prince William and Loudoun to submit car-first projects that serve to increase car dependency to future six-year funding programs.
In addition, while excellent projects, the fact that the 24th, 25th and 26th ranked projects (out of 26) in the last six year plan were funded, diminishes the value and purpose of the NVTA and questions whether funding should just go directly to the jurisdictions based on the funding contributed by each jurisdiction.
For Prince William County, with all the traffic information available, the best fully funded project in the last six year plan was a roadway extension through a data center development.  Prince William County probably could have developed better outcomes outside of the NVTA process and restrictions.
In closing, I will submit this testimony via email and provide a list of project additions, subtractions and modifications for consideration as many of my concerns discussed here will not be addressed in this TransAction process.  But I hope NVTA reform can be addressed by the state legislature to create better land use and transportation outcomes for all Northern Virginia residents.  Thank you.
---
Good Evening.  I'm Allen Muchnick.  I live in the City of Manassas, and I also serve on the board of Active Prince William, an active mobility advocacy group.
The Northern Virginia Transportation Authority's transportation planning and programming processes are fundamentally flawed, starting with its statutory mandate to focus on traffic congestion, while ignoring the critical roles of land use and induced demand as well as the environmental, equity, and traffic-safety problems caused by our region's over-dependence on auto travel.
Northern Virginia's roadways have been expanded for the past seventy years, yet we still face perpetual traffic congestion, and most NoVA residents will continue to lack viable alternatives to driving alone for most local trips.  Repeating the same activity over and over and expecting a different result is the definition of insanity.
Developing an independent Northern Virginia transportation plan that does not reinforce and advance the goals, objectives, and strategies of Visualize 2045–the federally mandated long-range transportation plan for the entire Washington region–is counterproductive and foolish.  An unconstrained and un-prioritized transportation project wish list, whose price tag far exceeds the funding that is expected to become available before 2045, is largely a wasteful exercise.
In June 2022, the TPB committed to a strategy of completing all planned segments of its National Capital Trail Network (NCTN) by 2030.  Yet, no planned National Capital Trail Network segments are identified in the TransAction project list, and it's likely that many are not even included.
In the TransAction project list, many of the road-widening and interchange proposals do not mention the inclusion of associated pedestrian and bicycling elements, which might be new, upgrades, exact replacements, or preserved preexisting facilities.  For over 18 years, VDOT has operated under a Complete Streets policy adopted by the Commonwealth Transportation Board.  The NVTA also needs to adopt a Complete Streets policy that requires all NVTA-funded projects to incorporate all related pedestrian and bicycling accommodations as safe, direct, and efficient facilities, unless one or more specified exemptions exist.
Another much-needed, yet simple, NVTA reform would require advertised public hearings before the relevant governing body endorses any project for NVTA-related funding, including federal RSTP and CMAQ allocations endorsed by the NVTA.
Thank you for this opportunity to comment orally.  I plan to submit more detailed written comments via email by the September 18 deadline.